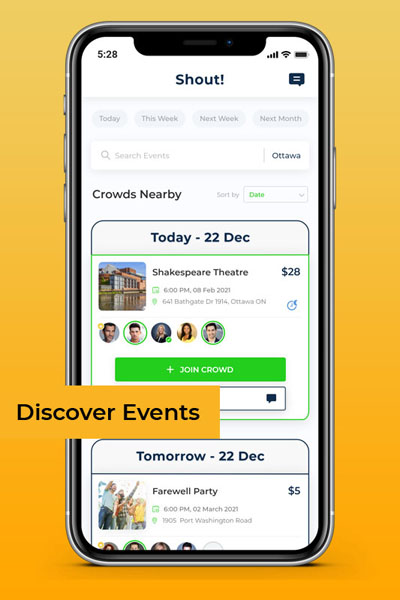 Discover Events
Never miss an event again! Find and purchase tickets for upcoming concerts, sports, and much more.
Join Groups
Events are always better in a group! Create groups through myCrowd and figure out all the details easier!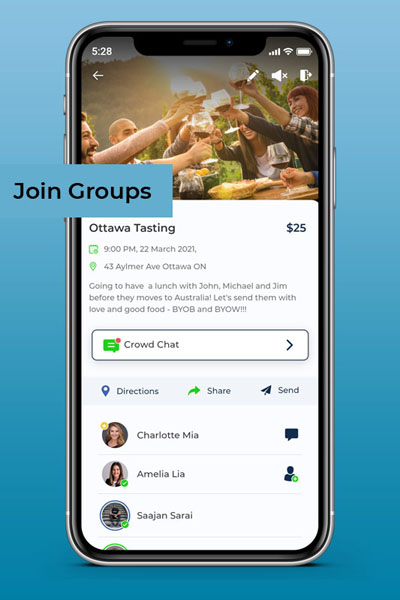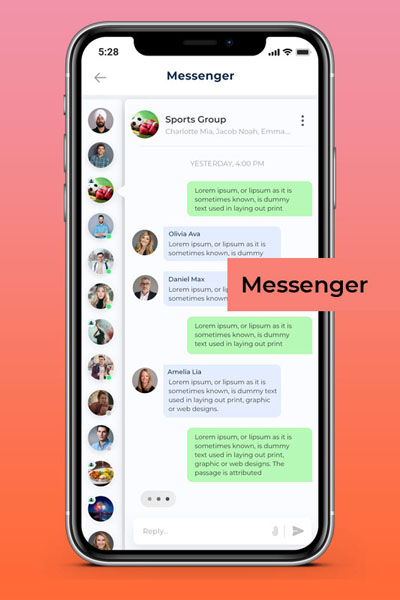 Messenger
Our messenger feature allows all group members to discuss and plan! Have the ability to group message and direct message.
Import Friends
Connect with your friends immediately! Through our various partner integrations, import your friends from your contact list & other social platforms.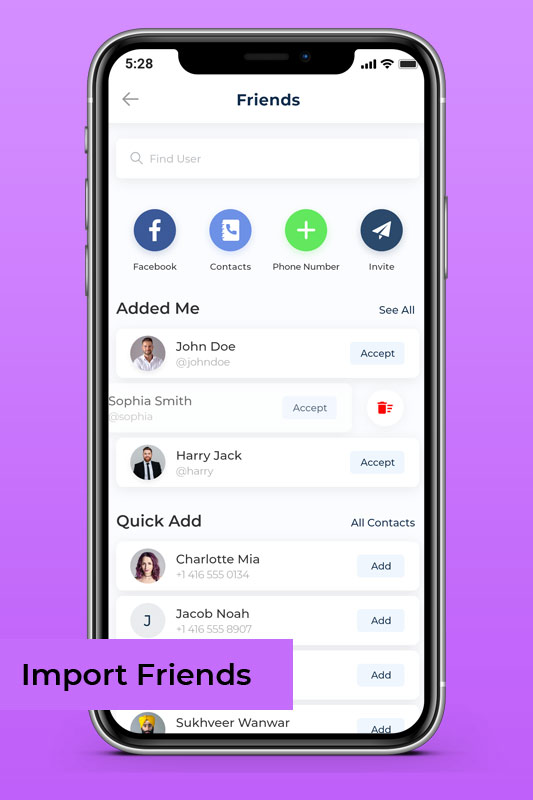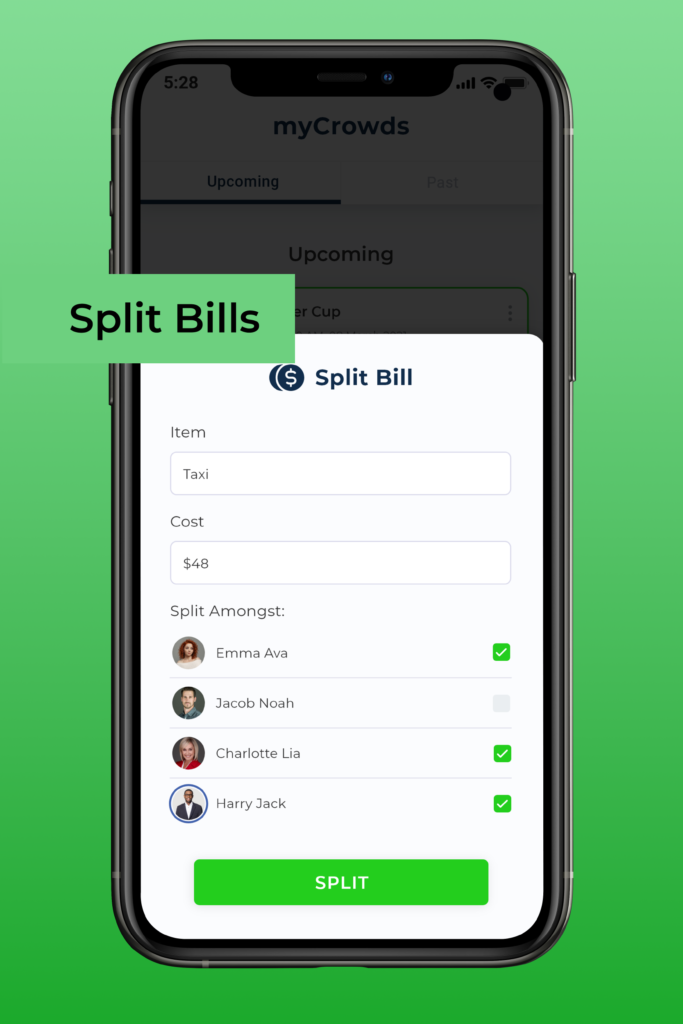 Split Bills
Splitting bills has never been easier! Through myCrowd, splitting costs and bills across your group members is easier than ever.